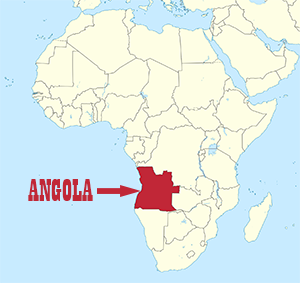 The Southern Africa Federation of the Disabled (SAFOD) works with its national affiliate, the Angolan Federation of Associations of Disabled People (FAPED), which coordinates all activities through its member DPOs in Angola. Angola acceded to the United Nations Convention on the Rights of Persons with Disabilities (CRPD) on 19 March 2014.
As of June 2017, this movement of persons with disabilities in Angola had been active for 77 years. After the independence of Angola, the movement was led by former military personnel who acquired injuries due to armed conflict, hence the Government created the then Secretary of State of the Former Combatants. It was further learnt that in the 90's, SAFOD invited an Angolan Delegation that participated in the SAFOD General Assembly and directed the Delegation to create a Federation of Disabled Associations of Angola. In December 2000, FAPED was created, which brought together 26 member associations.
At the Southern Africa Disability Round Table Forum organized by SAFOD in South Africa, from June 20 to 23, 2017, FAPED reported that there were 250,000 persons with disabilities in the country, according to official estimates. But according to the African Disability Rights Yearbook (ADRY), the Ministry for Social Assistance and Reintegration puts the figure at 170 000, while the League for the Support of the Disabled (LARDEF) claims that the number is 1,2 million. However, according to statistics the ADRY obtained in 2014 from the Instituto de Segurança Scocial (INSS), the organisation responsible for social security, there were 170 000 people with disabilities in Angola.
The INSS further reported the following most prevalent forms of disability in Angola:
Motor disabilities (62 per cent). Of those with motor disabilities, 75 per cent were due to amputation resulting from contact with explosive devices, especially mines, while 22 per cent suffered from poliomyelitis;
Sensory disabilities (28 per cent); and
Mental disabilities (10 per cent).
Throughout the existence of FAPED, many activities related to disability have been carried out. However, it appears not much has been done so far specifically regarding the assistive technology advocacy for persons with disabilities. Much of the disability work has focused on other disability issues other than assistive technology.
Unlike in the other nine countries where SAFOD works, in Angola SINTEF, SAFOD and FAPED failed to conduct the the Surveys on living conditions among people with activity limitations in Southern Africa, which had a strong component on assistive technology. In the absence of the surveys, Angola is the only country where it has proved difficult to garner any useful data related to assistive technology. A literature review also seems to suggest that little research - if at all any - has been conducted in Angola to establish the assistive technology situation in the country. For this reason, Angola remains one the main priority countries for SAFOD to conduct a proper survey either on assistive technology, or on disability in general but with a component on assistive technology.
SAFOD will continue to update this page with any new interesting information related to the AT situation in the country, or if you are a disability focused organization that has worked in Angola, an independent researcher with any useful information about the AT situation the country, SAFOD would love to hear from you should you be willing to share whatever related information you may happen to possess. Please contact us here